Podcast (ozark-netflix): Play in new window | Download
Subscribe: Apple Podcasts | Android | Email | Google Podcasts | Stitcher | Spotify | RSS
There's a lot going on in the Netflix original series Ozark. Make sure you haven't missed a beat with our Ozark recap of season 2, episode 2.
***SPOILERS AHEAD***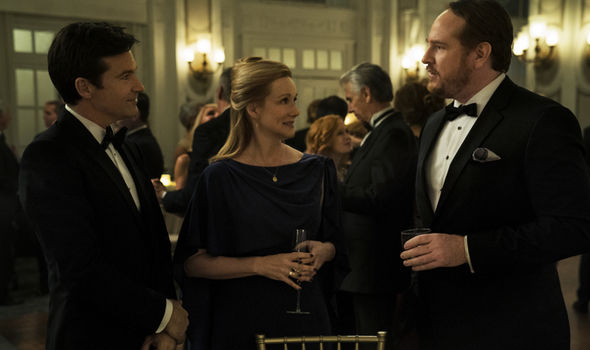 Episode 2, entitled "The Precious Blood of Jesus," sees Marty scrambling against opposition on all sides to get his casino up and running. He teams up with the mob this time, yet another dangerous partnership. Wendy realizes that only bribes are going to work in her favor, and she takes some drastic measures. Ruth sees her Dad's true colors – or rather is reminded of them. Rachel and Agent Petty return to the story in an intense way.
37:05 The Dirty Dilemma: Wendy Byrd
In this segment, we'll be discussing one character's moral dilemma and thinking about the "what would you do?" Should Wendy have slept with Charlie Wilkes to get the bill passed?
Join the discussion in our Ozark's Dirty Laundry Facebook group!
Please follow us @stingerpodcast everywhere!