Podcast (ozark-netflix): Play in new window | Download
Subscribe: Apple Podcasts | Android | Email | Google Podcasts | Stitcher | Spotify | RSS
We're SO EXCITED! Season 2 of Netflix's Ozark is streaming and we're diving right in.
***SPOILERS AHEAD***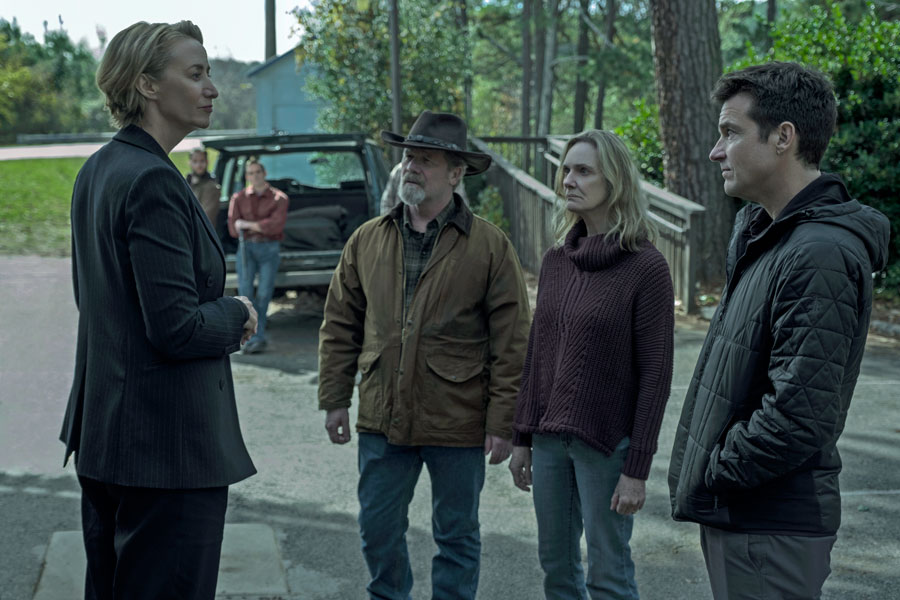 Episode 1, entitled "Reparations," picks up right where season 1 left off.  Ash and a slightly repentant Darlene are cleaning up the bodies. Marty and Wendy are making the political rounds to secure approval to build their riverboat casino. And Ruth is fixing up the trailer to make it all nice for Daddy Cade's release from prison.
41:40 The Dirty Dilemma: Jacob Snell
In this segment, we'll be discussing one character's moral dilemma and thinking about the "what would you do?" Should Jacob have given up some money/profits instead of the "reparations" he chose?
Join the discussion in our Ozark's Dirty Laundry Facebook group!
Please follow us @stingerpodcast everywhere!