Podcast (blackmirror): Play in new window | Download
Subscribe: Apple Podcasts | Android | Email | Google Podcasts | Stitcher | Spotify | RSS
Is the world of social media spiraling out of control? Are we at the point where we value each other based on our social currency? That's the premise of S3E1 of Black Mirror, "Nosedive."
Synopsis: What if every single in-person encounter was up for consideration, a real-life Yelp-style rating that affects your reputation? That's the reality Black Mirror's "Nosedive" imagines. After each interaction, the participating parties rate the other person on a scale of 1 to 5. Those with scores 4 and higher are considered to be in a good spot, while those under 4 are looked down upon. Our episode's heroine, Lacie, starts off as a 4.2 – a solid number, just not high enough to get her a deal on the luxury apartment she wants. So she sets off on a mission to raise it to a 4.5 in record time. (Spoilers ahead)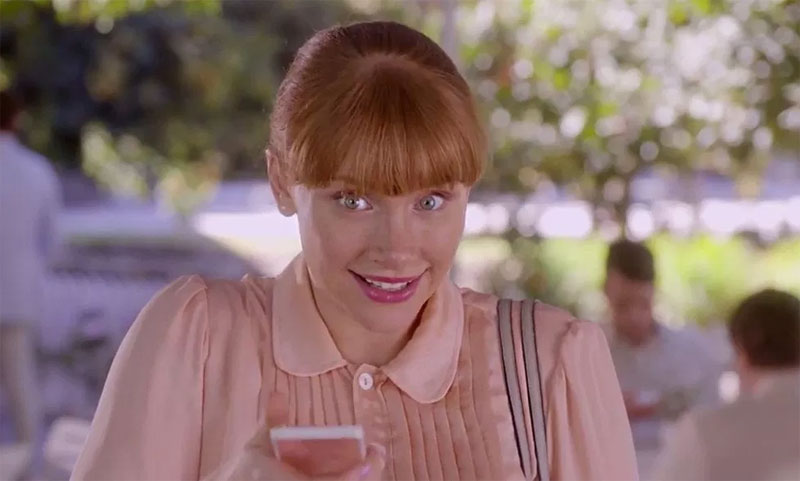 This episode of Black Mirror explores a world where society can make or break you. Your ability to get a good job, a nice apartment, the right friends, and even a plane ticket hinges on the scores that people in your life award you.
Having a bad day? Too bad. As our protagonist Lacie learns, one angry outburst can start you on a slippery slope to a 2.8.
Fun fact: This episode was written by Michael Shur and Rashida Jones, who both wrote for The Office. (Shur also writes for The Good Place and Parks & Rec.) Shur wrote the first half of the episode, while Jones wrote the second half. It has a decidedly lighter feel – and look – than many Black Mirror episodes.
A Look in the Mirror
How far off is this technology? It's kind of already here. Some people make a living off of likes, fans, followers, comments, and engagement on social media. Popularity can be bought and reputations can be built overnight (virality) or taken down immediately. And apps like Uber rely on social credit – you rate your driver and your driver rates you.

China has already implemented various types of social credit systems, though ultimately it's the government or a corporate power doing the judging. And that might just be worse.
Our Reflection
We're rating every episode to help you decide which are must-sees, good to watch, or could be skipped.
Shannon: Good to watch
Fadra: Good to watch
We'd love to hear your feedback on any Black Mirror episode! Chat with us online @StingerPodcast everywhere.