Podcast: Play in new window | Download
Subscribe: Apple Podcasts | Android | Email | Google Podcasts | Stitcher | Spotify | RSS | More
It's the most wonderful time of the year! But what are the most wonderful holiday movies to watch? We all have our classic favorites, but this week Shannon and Fadra watch and discuss several new holiday movies. We'll talk you through some new classics and some never-to-be classics for this holiday season.
Please subscribe to Stinger on Apple Podcasts or your favorite podcasting app. Subscribing is free and ensures you'll be notified when new episodes are published. And please rate and review us and tell your friends! Thank you for listening to Episode 60 of Stinger TV and Movie Podcast!
1:37– What we're watching: The Mandalorian, The Feed, Ford v Ferrari, Zombieland, The Clapper, Dolemite Is My Name, The Good Place, Miracle Workers, Between Two Ferns, Frozen 2 (click here for our no-spoiler review!)
Stinger Topic of the Week: New Holiday Movies You Should – and Shouldn't – Be Watching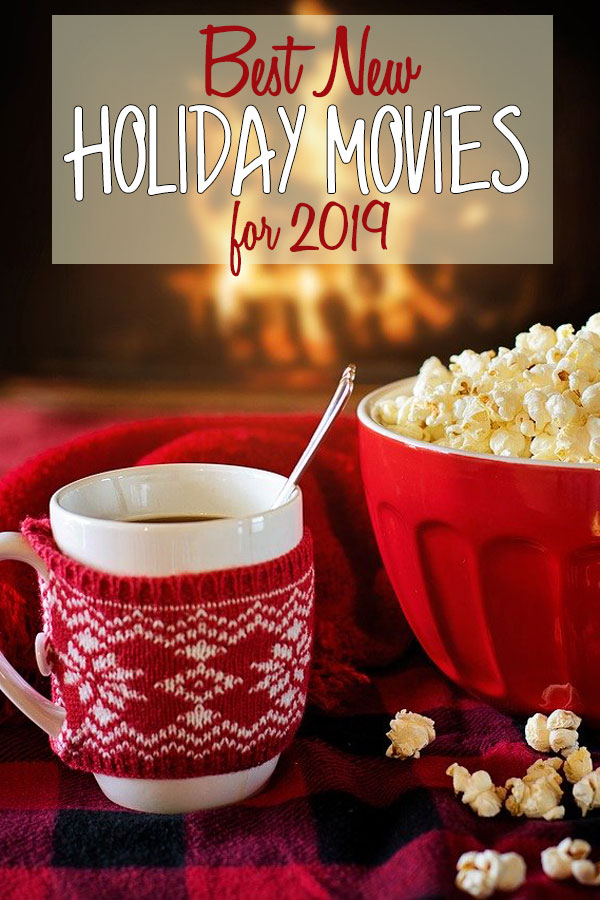 20:43 New holiday movies are released every year. Now and then something unique comes along, but most are pretty predictable. Here's our list of recent winners and losers.
First, the big loser…
Holiday in the Wild (Netflix 2019): Starring Kristen Davis and Rob Lowe, it's the story of a woman whose husband leaves her and she finds herself in Africa, nursing a baby elephant back to health. And then she rediscovers a purpose for her life and falls in love. It's boring and not good and barely qualifies as a holiday movie.
New Holiday Movies That You Might Like
Last Christmas (theater 2019): Shannon heard that a lot of people guessed the twist from the trailer. Personally, she was surprised and entertained by it. This movie is sort of a rom-com, but it's not so much a romance as it is about learning to be a good person. No need to run to the theater for this one, but definitely check it out next Christmas when it's streaming.
Santa Fake (released on DVD 12/3): Damian McGinty of "Glee" fame stars as an undocumented Northern Irish immigrant who makes his way to NYC where he is taken in, unwittingly, by a crime boss. When he botches a delivery, he finds himself working in Santa Fe as the shopping mall Santa Claus, allowing him to hide in plain sight from both the authorities and the gangsters he is trying to evade. This movie is average and has some odd musical numbers, but Fadra and her family were entertained.
Christmas Time (Prime 2017): It's a time-travel holiday movie. Weird, quirky, low-budget movie that's fun to watch.
Santa Girl (Netflix 2019): Santa's teenage daughter, Cassie Claus (Jennifer Stone), wants to go to college and experience the 'real world' before she must marry Jack Frost's son and take over her father's duties at the North Pole. At university, Cassie must keep her real identity a secret, struggle with her feelings for fellow student Sam, and make sure she doesn't let down her father and Christmas itself. You tween may like this. It's watchable, but not great.
Nutcracker and the Four Realms (Netflix 2018): A combination of The Wizard of Oz and The Lion, The Witch, and The Wardrobe, this movie never manages the story arc of the former or the complexities of the latter. We're left wondering how exactly these four realms exist and why. The acting also felt a little forced and stilted at times. Fadra says this is a pretty movie, so maybe you want to put it on in the background of your holiday party.
Holiday Movies You Should Watch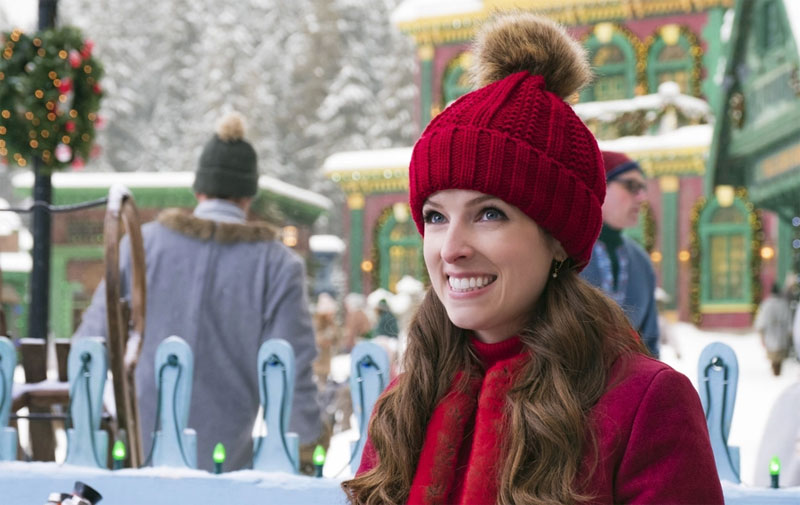 Noelle (Disney+ 2019): This is Shannon's top pick for 2019's holiday movies. Noelle obviously pulls from the classic Elf. It's predictable, but sweet and funny and the cast is terrific. Anna Kendrick, Bill Hader, Shirley MacClaine, and Billy Eichner deliver clever jokes and snappy dialogue, making this movie a new holiday classic you can watch again and again.
Daddy's Home 2 (Hulu 2017): Daddy's Home 2 could be the Christmas Vacation of this generation. Brad and Dusty are nauseatingly cooperative in co-parenting their kids and decide to have a "Together Christmas" so the kids don't have to shuffle from one house to the next. The only complication is that Brad's dad (John Lithgow) and Dusty's dad (Mel Gibson) both come to town. There may be nothing original about this idea, but it works and this is Fadra's new holiday classic.
The Knight Before Christmas (Netflix 2019): Vanessa Hudgens – aka the new Queen of Christmas movies – plays a teacher who befriends a Knight from the 14th century who has time-traveled to the present time to complete his quest. It's an adorable, not too cheesy, predictable movie with tons of heart. Shannon loved it.
Let it Snow (Netflix 2019): This is a fun young adult rom-com with tons of stars. In the vein of "Love, Actually," it's got three "slice of life" stories that come together (by a very thin thread) at the end. But the best part is the cast. They are all terrific – we've got Shameik Moore from Into the Spider-Verse, Kiernan Shipka from Sabrina, Liv Hewson from Santa Clarita Diet, Jacob Batalon from Spider-Man: Homecoming, Mitchell Hope from Descendants, Joan Cusack and even a brief scene from D'Arcy Carden of The Good Place!
Klaus (Netflix 2019): This is an animated Santa origin story. After proving himself to be the worst postman at the academy, and a spoiled rich kid, Jesper is posted to a frozen town in the North. He discovers a retired, reclusive toymaker who he helps to ultimately become Santa Claus. This movie has lots of stars including Jason Schwartzman, Rashida Jones, Joan Cusack, JK Simmons, and Norm MacDonald. Shannon and Fadra both watched and enjoyed it. We're not sure it will make it into our "top" lists, but it's worth watching.
A Madea Christmas (USA 2013): This one is a bit older, but it's one of Fadra's all-time favorites in the silly humor department. Madea dispenses her unique form of holiday spirit on a rural town when she's coaxed into helping a friend pay her daughter a surprise visit in the country for Christmas.
And Shannon is newly-addicted to Hallmark movies. She was wondering what the fuss is all about and only intended to watch one… but she's watched quite a few! While they ALL have the same plot, they are pure, simple, sweet, relatable and pretty. One of Shannon's favorites is called Merry & Bright starring Jodie Sweetin from Full House.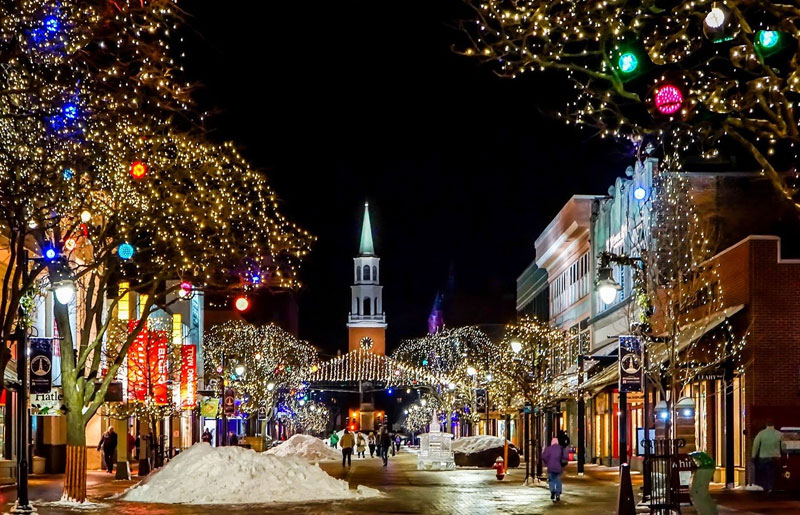 How About Hanukkah Movies?
There are a few Hanukkah movies out there, but they're often not really about Hanukkah. Usually they revolve around the common story line of an attractive pair who agrees to pretend to be each other's significant other throughout the holidays. And, oh, by the way, one of them is Jewish.
One of Shannon's favorites is Full Court Miracle (2003). Inspired by the true story of University of Virginia Cavaliers basketball star Lamont Carr, the film centers on a group of young Jewish basketball players who search for a coach to help them out of a slump. This movie actually talks about Jewish traditions and weaves in the story of the miracle of lights.
There's also Eight Crazy Nights, an animated movie starring Adam Sandler that spawned his famous Hanukkah song.
And Now For Something a Little Different
If you're looking for something a bit different in your holiday movie viewing, check out these non-traditional movies.
Krampus (F/X): In Central European folklore, Krampus is a horned, anthropomorphic figure described as "half-goat, half-demon", who, during the Christmas season, punishes children who have misbehaved, in contrast with Saint Nicholas, who rewards the well-behaved with gifts.
Turkey Drop (Hulu 2019): Lucy (Olivia Holt) is a small-town girl who has started her freshman year at a big-city university. When she returns home for Thanksgiving break, she suspects she is about to get turkey dropped: dumped by her high school sweetheart.
Drinksgiving (Hulu 2016): Sarah attempts to throw her first grown-up party on the night before Thanksgiving.
No Sleep 'Til Christmas (Hulu 2018): In this rom-com, a woman and a bartender can only fall asleep when next to each other.
Rare Exports: A Christmas Tale (Hulu 2010): A young boy and his friend think a secret mountain drilling project near their home in northern Finland has uncovered the tomb of Santa Claus. However, this is a monstrous, evil Santa, much unlike the cheery St. Nick of legend. When they capture a feral old man in a wolf trap, the man may hold the key to why reindeer are being slaughtered and children are disappearing.
Coming Soon (or Next Year)
Holiday Rush (Netflix 11/28): A popular radio DJ unexpectedly loses his job and must move in with his aunt to get back on his feet, though his four spoiled children still expect him to fulfill all the demands on their Christmas wish lists.
A Cinderella Story: Christmas Wish (Netflix 12/1): Kat (Laura Marano) is an aspiring singer-songwriter with big dreams. Treated like a servant by her vain stepmother and self-involved stepsisters, Kat is forced into a demoralizing job as a singing elf. But there is one bright spot to the job: Nick (Gregg Sulkin), the handsome new Santa at the tree lot.
A Christmas Prince: Royal Baby (Netflix 12/5): In this third installment in the Christmas Prince franchise, Rose McIver and Ben Lamb will return as Amber and Prince Richard, only this time they'll be welcoming a new addition to their royal family.
Two of Shannon's favorite new holiday movies of last year have sequels coming to Netflix in 2020. Look for Christmas Chronicles 2 and Princess Switch: Switched Again next year!
Happy Holidays everyone!
We'd love to hear your feedback! Chat with us online using #stingerpodcast! We're @StingerPodcast everywhere.