Did you grow up waiting for the Krofft Supershow every Saturday morning? Did you watch the original Captain Marvel in The Shazam!/Isis Hour? Do you remember every kid show of the 1970s having a chimpanzee? Then you've come to the right place to reminisce about live action kids shows of the 1970s.
While Shannon was on vacation, I invited my sister, Tonya, to take a jog down the psychedelic memory lane that included live action kids shows where someone was inevitably transported to a "strange land" where they had to fight a mysterious evil.
The graphics were bad. The acting was bad. The plot line was bad. And yet… we loved it. It just goes to show that kids simply need to be entertained.
Episode 44: Live Action Kids Shows of the 1970s
Maybe you're a child of the 70s. If so, we know you're going to nod along as we reminisce about what once passed for entertainment mostly on Saturday mornings. But if you're a child of the 80s, 90s, or, um, later, I'm happy to report that most of this nonsense is available on YouTube and welcome you to go down that rabbit hole.

Sid & Marty Krofft

Sid Krofft and Marty Krofft are a Greek Canadian sibling team of television creators and puppeteers who were influential in children's television and variety show programs and the founders of their production company, Sid & Marty Krofft Pictures in the U.S., particularly throughout the 1970s and early 1980s.

Hanna Barbera – The Banana Splits (Krofft brothers worked on this show)
Lancelot Link, Secret Chimp
Curiosity Shop – Sponsored by the Kellogg's cereal company and created as a commercial answer to Sesame Street, three inquisitive children (two boys and a girl) who each week visited a shop populated with various puppets and gadgets, discovering interesting things about science, nature and history.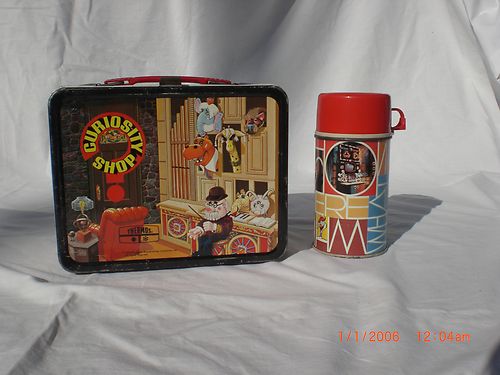 The Bugaloos
Lidsville
Land of the Lost
Sigmund and the Sea Monsters
Far Out Space Nuts
The Lost Saucer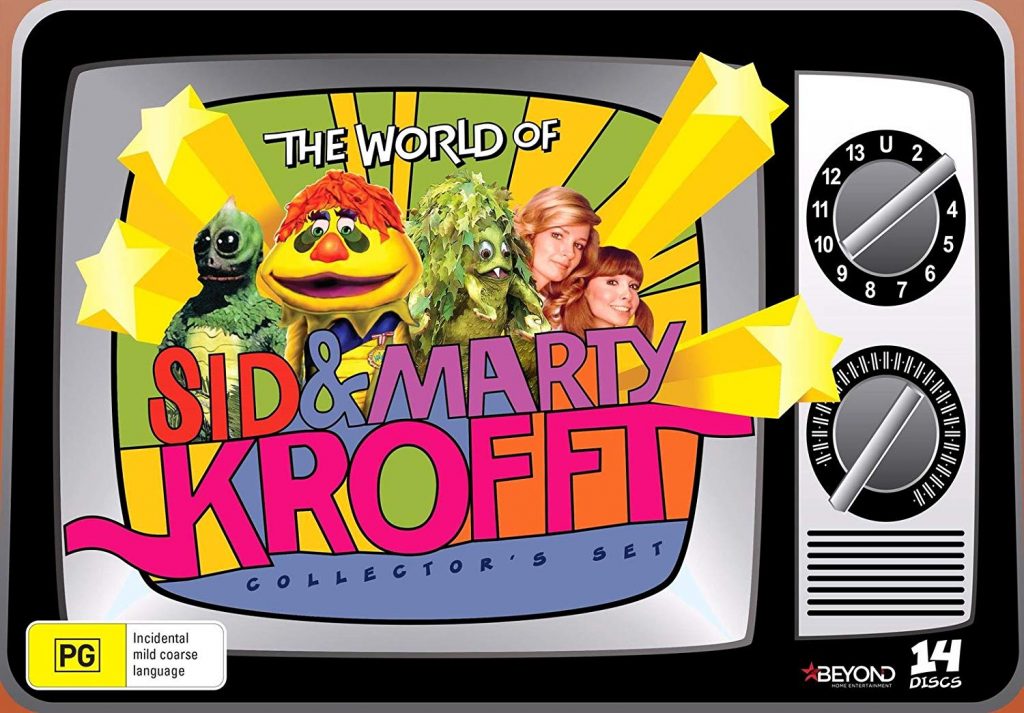 The Krofft Supershow

Dr. Shrinker (1976)
Electra Woman and Dyna Girl (1976)
Kaptain Kool and the Kongs (1976) – hosts
Wonderbug (1976)
Bigfoot and Wildboy (1977)
Magic Mongo (1977)
Filmation
The Shazam!/Isis Hour

Shazam!
Isis (The Secrets of Isis)

Space Academy (1977)
Ark II
The Ghost Busters
Educational shows
Wonderama – the show was three hours long for most of its run on Sunday mornings
Big Blue Marble
Hodgepodge Lodge – A Maryland PBS show distributed on the East Coast; sadly (or not-so-sadly) the master tapes were recorded over so most episodes are lost
Others
Big John, Little John (starring Cousin Oliver from the Brady Bunch!)
The Red Hand Gang (with Albert from Little House)
New Zoo Revue
Ultraman
Mickey Mouse Club/Mouseketeers
What Do You Remember?
Surely there's a show that you remember that we missed. Or maybe you only remember hints of it. Let us know and we'll do our best to track it down.
Even better, if you want to share your memories with us, leave a message at 315-STING-TV (315-784-6488) and we'll play it on our next episode!