Podcast: Play in new window | Download
Subscribe: Apple Podcasts | Android | Email | Google Podcasts | Stitcher | Spotify | RSS | More
Government cover-ups, intrigue, memory loss, paranoia… and Julia Roberts! Sound interesting? Listen in for our discussion of the new Prime Video series "Homecoming."
Please subscribe to Stinger on Apple Podcasts or your favorite podcatcher app. Subscribing is free and ensures you'll be notified when new episodes are published. And if you enjoy Stinger, please rate and review us and tell your friends! Thank you for listening to Episode 34 of Stinger TV and Movie Podcast!
4:50 What are we watching? Daredevil, Legacies, The Gifted, The Walking Dead, Dr. Who, Brooklyn Nine Nine, The Flash.
Stinger Topic of the Week: Homecoming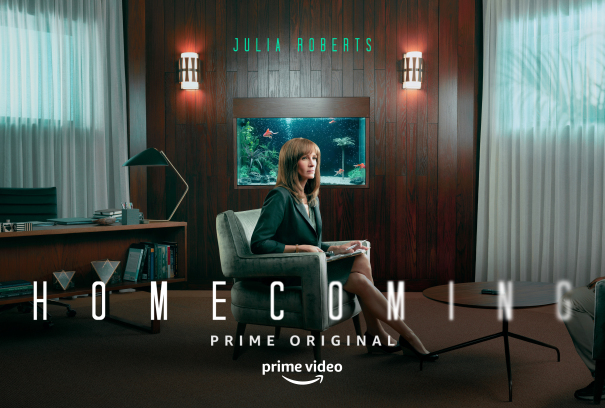 22:11 Introduction to Homecoming, the story of Heidi Bergman, a social worker tasked with trying to help war veterans re-adjust to civilian life. In this series, we'll see two timelines. The present day timeline follows Heidi in her job with the Homecoming Initiative, the other is set in 2022 where she is a waitress at a diner and seems to have little memory of her past.
We'd love to hear your feedback! Chat with us online using #stingerpodcast! We're @StingerPodcast everywhere.