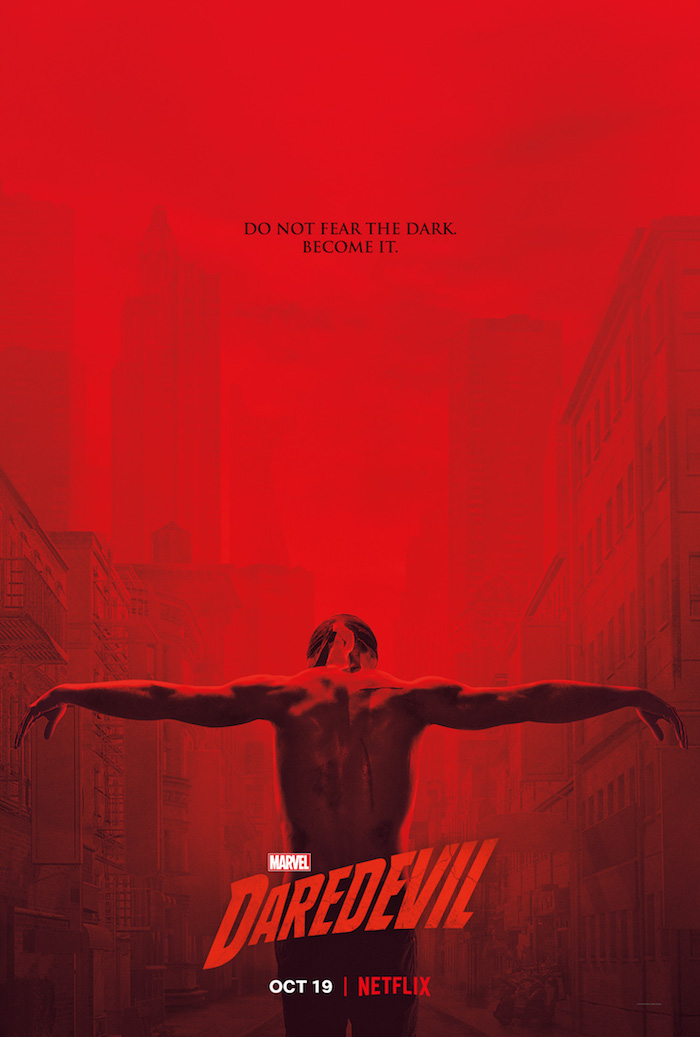 Can't get enough of Marvel's Daredevil on Netflix? Well, the wait is almost over. On October 19th, Netflix will premiere Season 3 of its original Marvel series, Daredevil. Today, they released a teaser trailer of the new season with some first look footage.
If you're new to Daredevil, the series focuses on Matt Murdock who was blinded as a boy. He now fights injustice by day as a lawyer and at night as a superhero in the street of Hell's Kitchen in New York. Season 1 was released in 2015 and (fun fact!) was one of the most pirated television shows at the time, just after Games of Thrones.
No need to pirate this show in the U.S. You can find seasons 1 and 2 currently streaming on Netflix with season 3 just weeks away.