Podcast (blackmirror): Play in new window | Download
Subscribe: Apple Podcasts | Android | Email | Google Podcasts | Stitcher | Spotify | RSS
This week on Black Mirror Friday, we talk about Shannon's favorite episode, Arkangel. We discuss the technology, parenting, and how far is too far to go to protect your children.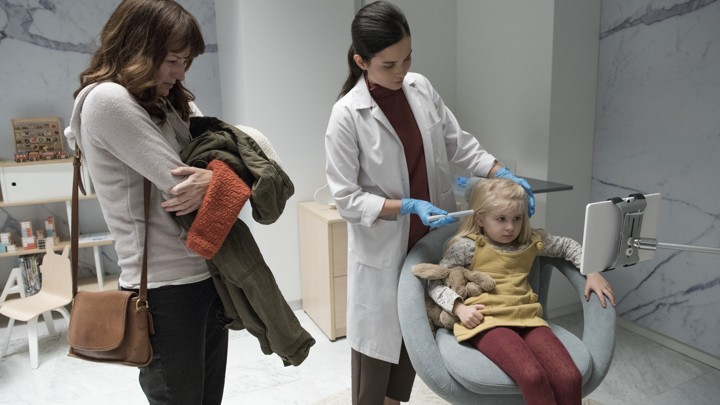 A Look in the Mirror
How far off is this technology? RFID chips exist now and are used most commonly for pets. But there has been talk of whether children could get these implants to track their location. And there are several wearable tracking devices that exist, as well as phone technology and countless ways for parents to censor what their kids see online. A company in Wisconsin has used small, implantable devices to allow workers to purchase food, open doors, log in to computers and use the copy machine.
But the actual technology to see through your child's eyes and monitor their vital signs and health? We think that's pretty far off. And we both agree we would never want to use this technology.
Our Reflection
Since Black Mirror is an anthology, we're rating every episode to help you decide which are must-sees, good to watch, or could be skipped.
Shannon: Must-see (especially if you are a mother)
Fadra: Good to Watch
We'd love to hear your feedback on any Black Mirror episode! Chat with us online @StingerPodcast everywhere.