Podcast: Play in new window | Download
Subscribe: Apple Podcasts | Google Podcasts | Spotify | Stitcher | Email | RSS | More
While Fadra is off on some epic adventures, Shannon is joined by her daughter Cassie who is a super fan of American Horror Story. In this episode, we recap season 8, pick apart the plot holes, and talk about what we loved and hated.
Please subscribe to Stinger on Apple Podcasts or your favorite podcatcher app. Subscribing is free and ensures you'll be notified when new episodes are published. And if you enjoy Stinger, please rate and review us and tell your friends! Thank you for listening to Episode 36 of Stinger TV and Movie Podcast!
SPOILER WARNING for all shows mentioned!
1:05 What are we watching? The Chilling Adventures of Sabrina, The Walking Dead, The Office, The Princess Switch, The Christmas Chronicles, A Christmas Prince, Fantastic Beasts: The Crimes of Grindelwald.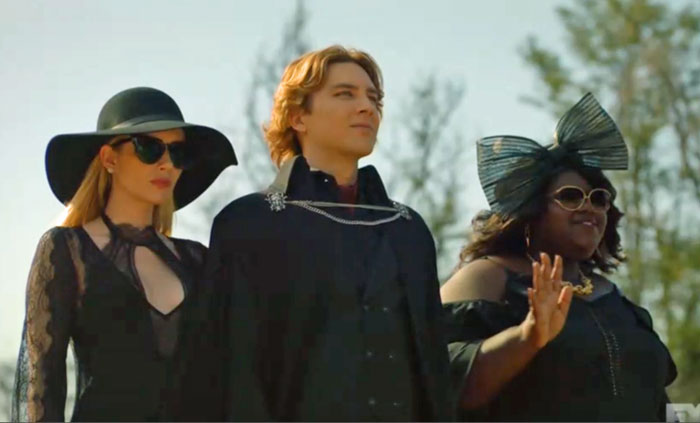 Stinger Topic of the Week: American Horror Story Apocalypse
22:37 What did you think of this season of American Horror Story? Was Michael your favorite character? Are you bothered that Constance and Billie Dean look exactly like Fiona and Cordelia – and yet Madison doesn't seem to notice? Are you upset that Violet and Tate are STILL not together? Or that there seems to be no getting rid of the antichrist? Do you think the whole season was just for "local stans?"
Listen in for our entertaining discussion of American Horror Story: Apocalypse.
We'd love to hear your feedback! Chat with us online using #stingerpodcast! We're @StingerPodcast everywhere.