We are Shannon & Fadra. We've bonded over our love of Netflix, Superhero movies, cars, and travel. Oh, and Ian Somerhalder. We love him, too.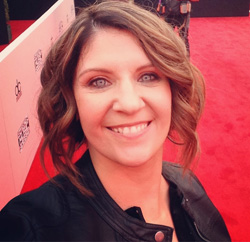 Shannon Entin has always been fascinated with fame. Crushed at a young age by the realization that she will never be the next Demi Moore or Winona Ryder, she is now content to fangirl and pay exorbitant amounts of money for celebrity photos and meet & greets at fan conventions.
Shannon is a travel and entertainment blogger who loves taking road trips to TV and movie filming locations. She dreams of getting a gig as a zombie on The Walking Dead and her goal is to become the next Chris Hardwick.
Favorite movie of all time: Gone with the Wind
Movie that always makes her laugh: Pitch Perfect
Best TV shows right now: Breaking Bad, Stranger Things, Game of Thrones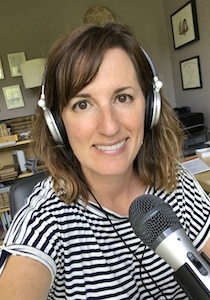 Fadra Nally became wildly famous (in her own family) for being able to sing every single commercial jingle in the 1970s, a skill that surprisingly has never helped her in her career. Since that time, she studied biology and theater (that whole right brain-left brain conundrum), started a blog, and became the star of her own YouTube channel.
When she's not writing about the latest in travel, cars, beauty, or entertainment, she's talking about it with Shannon.
Favorite movie of all time: Shawshank Redemption (Get busy livin' or get busy dyin.)
Movie that always makes her laugh: School of Rock
Best TV shows right now: The OA, House of Cards, The Flash